Guest blog: Senior Travel Expert
Eastern Europe is now very much open to tourism, offering historic cities, great scenery and welcoming people. What's more, if you plan ahead and take advice, then Eastern Europe can prove to be great value for money.
My website, Senior Travel Expert, provides tips to senior travellers to help their hard-earned pensions stretch as far as possible, and that can be a very long way in Eastern Europe.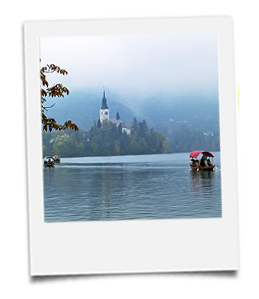 Where To Go
Czech Republic: Prague has been a popular destination since the fall of communism, but venture a little further to see the historic city of Kutná Hora, with its church decorated with human bones, and the picturesque town of Český Krumlov, with its immense castle towering over the river.
Hungary: Again the capital, Budapest, is well known to tourists, but just 100 miles west lies the relatively unknown Lake Balaton region, where a massive, shallow lake is flanked by extinct volcanoes – perfect for wine production and holidays.
Slovakia: In recent times the capital, Bratislava, has become a venue for stag and hen nights, but rarely do such visitors venture in to the scenic mountainous, countryside of Eastern Slovakia.
Slovenia: Conversely, in this country many tourists miss out on the lively, historic capital of Ljubljana and visit only the Lake Bled region.
Croatia: Many tourists visit the Adriatic beaches, but never see the capital, Zagreb, with its attractive old town a funicular ride above the business centre, or Pula in the Istrian peninsula, with its well-preserved Roman coliseum.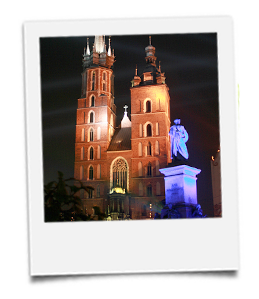 Poland: The beautiful city of Kraków, with its imposing central market square, is rightly one of the most popular destinations in Poland. However this is an enormous country with other great cities, such as the capital Warsaw and Wroclaw, and beautiful scenic countryside.
Romania: So far I have only visited the western fringes including the fascinating spa town of Băile Felix, but Transylvania and the capital, Bucharest, 300 miles to the east, are high on my must-see list.
Serbia: After the problems of the last thirty years, Serbia is only just opening up to tourism, as reflected in the very reasonable prices in restaurants and for accommodation. The capital, Belgrade, is well worth a visit, starting from the fortress that towers over the city. Don't miss out however on Novi Sad and Lake Palić to the north.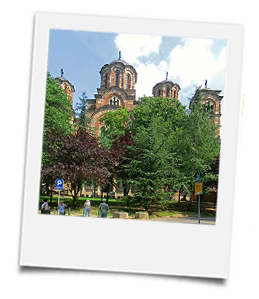 Language
The eight countries mentioned above have almost as many languages between them, varying from the Slavonic language Serbo-Croat, to Romanian, a Romance language, and Hungarian, which is most closely related to Finnish! No you are not expected to master these languages when visiting, although a few words and phrases will be much appreciated by the local populace. You will get by okay with English, although a little German may come in handy.
Getting There
It is now relatively cheap to get there, as many budget airlines fly from the UK to East European destinations. I prefer to drive and take advantage of the excellent roads through Central Europe and lack of red tape at the borders. Once you've arrived in mainland Europe, you can put your passports away when travelling to all of the countries mentioned above, except Croatia, Romania and Serbia.
Paying Your Way
Unfortunately, it is rather more complicated when it comes to cash in these countries. For those used to Western European travel and the ubiquitous Euro, then Eastern Europe provides a bit more of a challenge. In Slovakia and Slovenia it's okay as they use Euros, however in the Czech Republic it's the Koruna, in Hungary the Forint, in Croatia the Kuna, in Poland the Zloty, in Romania the Leu and in Serbia the Dinar!
If you are touring around as I do, then this could be quite a headache, but there are simple solutions.
Use a prepaid currency card such as the FairFX Everywhere Card, which can be used like a debit card in any country, but with small, defined charges. You load Sterling onto the card and the conversion takes place at point of sale at a favourable exchange rate, so you don't have to worry about carrying different currencies around.
Take some emergency cash (Sterling, Euros or Dollars) with you to exchange in the local country if necessary. But do you really want to be carrying large amounts of cash with you – particularly if you are a senior traveller? If you find that you need to have cash on hand, just withdraw cash from your card at your destination, but try to limit your cash withdrawals as you might be charged ATM fees.
Also take your credit or debit card, but be very careful as to the charges that are made when buying goods or cash in foreign currency. Use your credit card when checking into hotels, as they often put a hold on the full fee plus coverage for incidentals to cover themselves, and you don't want your spending money blocked on your prepaid currency card or your debit card.
So what are you waiting for? Pack your bags, sort out your money, and head east!
Steve, Senior Travel Expert